What happens to Giphy is the same as what happens to the ocean: for now most humans have only discovered 10% of what it really contains.
What is Giphy?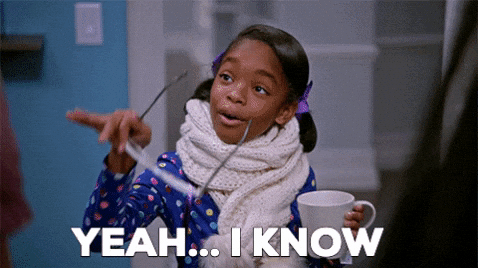 At first glance, it may look like a gif search engine, but if you keep reading, you'll find that it's just one of several functionalities it has.
In spite of its existence since 2013, Giphy began to become famous a little later, specifically on the day that Twitter began to allow sharing and visualizing this type of files in the timeline of its users.
As we've already told you, there are many, many reasons to use GIFs, so quickly on Twitter we reached the 100 million shared a day.
Even so, the mechanics to use them was somewhat cumbersome: everyone had to leave the social network to be able to search for them. That's why Twitter decided to improve its users' experience by including a library of files powered by the platform. From that moment on, its popularity began to rise like foam.
"Currently, Giphy has 10 million active users a day".
However, the fact that Twitter made it so easy for us made us comfortable, which, as always, had collateral damage. Specifically, we missed the opportunity to discover the rest of their applications. Lucky that's what we're here for, so that you'll know its enormous potential.
How does Giphy work?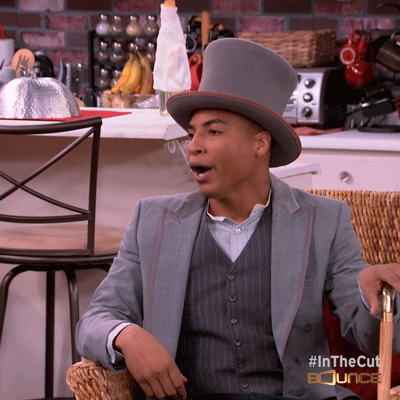 A quick guide to pass from small grasshopper to master sensei of the platform in less than what is said arigato.
It is true that as its fame has grown, Giphy has been incorporating GIFs created and interpreted by their own team (they call them Giphy Studies); however, a large percentage of those you can find have been uploaded by their users.
In fact, it's the first thing you're encouraged to do when you join the platform.
But, in order to upload a file, you have to create it first; and this is where we enter another of its functionalities: the creator and editor of gifs. Convert videos to GIF, mix several GIFs, put together several images to assemble a GIF, adapt GIFs to different social networks, etc. Its creators are very clear that to get anything from someone, you have to make it easy. They even worry that you won't run out of ideas.
Increase the visibility of your gifs
Once you have your account and uploaded your creations, it's time to give them visibility. In Giphy that depends on two variables: the use of tags and user interaction (engagement).
"Labeling your GIFs with the right keywords is essential to increase their visibility inside and outside GIPHY".
At Giphy, tags work in a similar way to Twitter hashtags. On the one hand, they are the way to categorize content, so detecting the keywords with which to tag our GIF will be essential if we want to attract traffic to them. On the other hand, as in the social network, serve the platform to detect current trends and highlight them above the rest as trending tags.
Thus, the more a GIF is related to a current event, the more likely it will appear sooner after a search. The bad thing is that today its use is more extensive in the U.S., and at the moment does not allow us to know the trends by country, it is usual that especially highlight issues related to the NBA, Oscars, SuperBowl or the MTV Awards, for example.
The interactions that a user can make with a GIF are numerous: add it to their favorites, copy its link, download it, include its code in the code of a website, share it in six different social networks, and so on.
And, as if we had not stressed enough the importance of keywords, the contents of Giphy position in Google, so more reasons to strive to choose the right ones.
Don't forget to take advantage of the traffic of your GIFs including your website and your social networks in the configuration of your profile. Each time you go out as their creator, a direct access to them will appear.
What else does Giphy offer?
Not only does Giphy live from its GIF search engine, and this is where the march begins… give it warmth!
GIPHY STICKERS
They have the same usefulness as the stickers that Line or Facebook Messenger can offer us, but with a triple variety. Their use may not be as popular as gifs, but this library has nothing to envy to that of GIFs, especially now that they have created an APP so that anyone can create theirs.
GIPHY KEYS
Use it to incorporate a GIF search engine in your keyboard. Very useful if we compare the facility to find this option with the one that recently integrated Whatsapp in its keyboard.
GIPHY LABS
It is an aggregator of all APIs, extensions and tools that arise through the platform.
GIPHY CAPTURE
If you don't upload a GIF, don't do it because they don't make it easy for you. This tool is used to record your screen, convert everything you play to a GIF and edit it easily. Unfortunately, it's only available for Mac right now.
GIPHY CAM
If you've ever wanted to turn one of your expressions into a GIF, this is the application that makes it possible. In addition, it allows you to add fashion accessories in the world of these files: retro filters, psychedelic backgrounds, flying pizzas, thug life glasses, etc.. As in Snapchat, brands have the possibility of promoting themselves by sponsoring some of these elements.
GIPHY TV
This feature allows you to create your own GIF playlists so you can play them full screen on your computer. It also has a random play mode to let you be carried away by the most random creations of the community.
GIPHY BRAND PARTNERS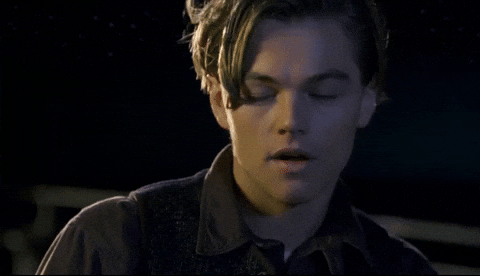 As in YouTube, brands can have their own official channels in which to classify all their gifs according to reactions, campaigns, products, etc.. or simply, put them all together so that anyone can make use of them.
From events like Mercedes Fashion Week to artists like Elton John or even MIT, they already have their own page.
Giphy does not charge brands for creating these official channels, but once they have it, it offers them the possibility of paying in exchange for positioning their creations above others.
"GIFs produced by brands such as Converse, FOX or Nike have been reproduced more than a billion times".